Is it worth to create a website with WordPress in 2023?
Exploring the Value of Using WordPress for Websites in 2023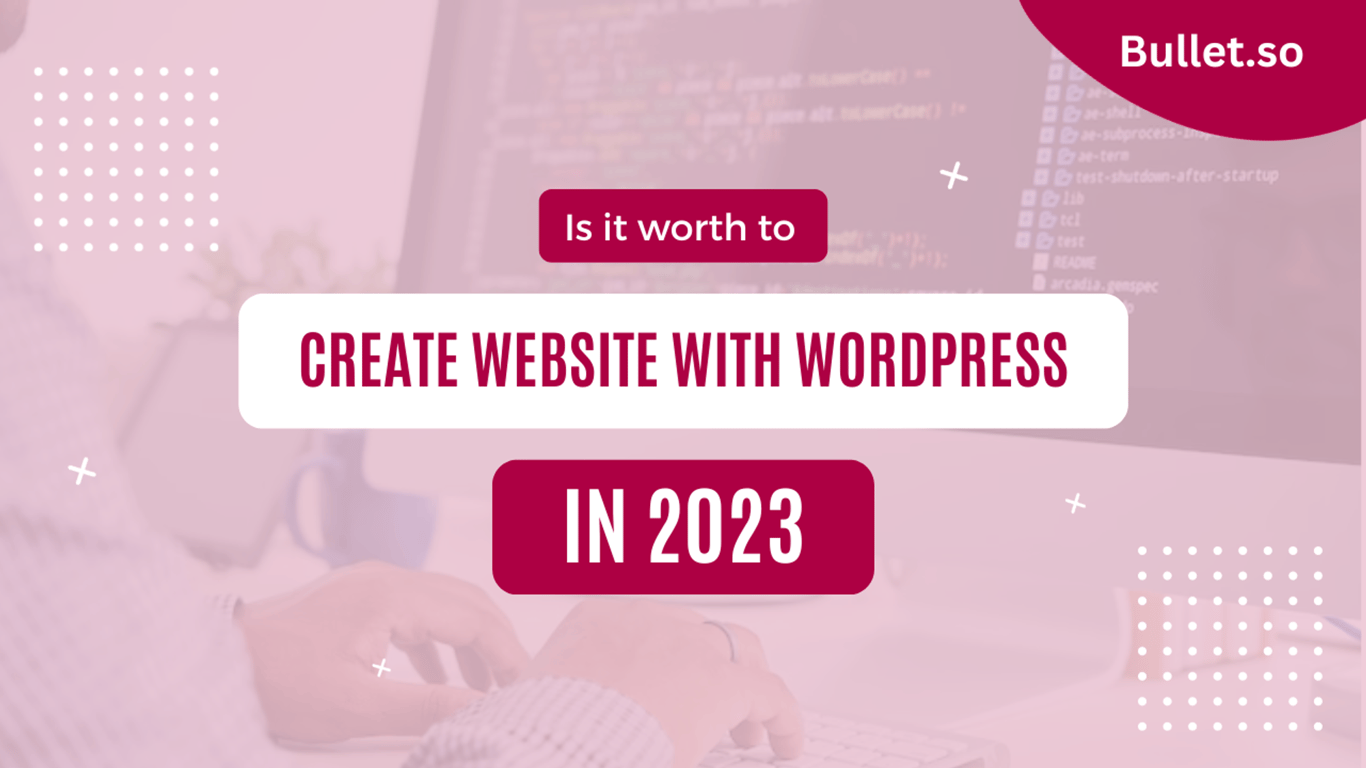 In today's digital world, it's really important for businesses to have a strong online presence. When it comes to making a website, WordPress is still one of the most popular and trusted platforms.
Even though there are new website builders and systems available, WordPress is still very important and many people choose it for their websites.
In this blog post, we will explore and figure out if it is still worth it to build websites using wordpress.
WordPress is the world's leading Content Management System (CMS) and is running 65.2% of known CMS-based websites and nearly half of the entire internet, making it a top choice for website and blog creation.
We'll discuss all the good and bad things about using WordPress and also explore alternative options to WordPress.
Let's get started!
WordPress: Everything you need to know
WordPress, initially launched in 2003 as an open-source
blogging
platform by Matt Mullenweg and Mike Little, has grown into a widely used content management system (CMS).
WordPress now powers over 40% of websites globally, from personal blogs to large corporate sites.
WordPress is based on PHP and MySQL, it's free to use, and offers a vast library of themes and plugins for customization. Its active community contributes to its strength, providing support, documentation, and a wealth of additional features.
WordPress prioritizes user experience and accessibility, making it a preferred choice for organizations needing compliance with accessibility standards.
Some interesting Facts :
WordPress commands a 40% share of the entire internet.
It predates both Twitter and Facebook.
WordPress is an open-source platform and not under the ownership of any specific company.
It enjoys a commanding presence in the content management software market, with over 60% dominance.
It is accessible in more than 160 languages.
WordPress operates without a designated CEO or single owner.
Approximately 75 million websites make use of WordPress.
Advantages of WordPress in 2023
There are two ways to use WordPress: directly with WordPress.com or by creating a self-hosted
WordPress.org
site with another provider.
WordPress.com
offers easy setup and reasonable domain pricing.
With self-hosting, you choose your own provider, but it requires more expertise. Both options have similar interfaces, but self-hosting gives you more control and customization.
The benefits mentioned apply to both, but self-hosting offers more flexibility and control, so we'll focus on its advantages.
1. WordPress is open-source
One key factor driving its popularity is its free and open-source nature, eliminating the need for any initial investment. This means anyone interested in creating their blog site can do so without financial concerns.
WordPress is not only free to download and use, saving you money, but it's also continually updated, with 32 major versions released since its launch.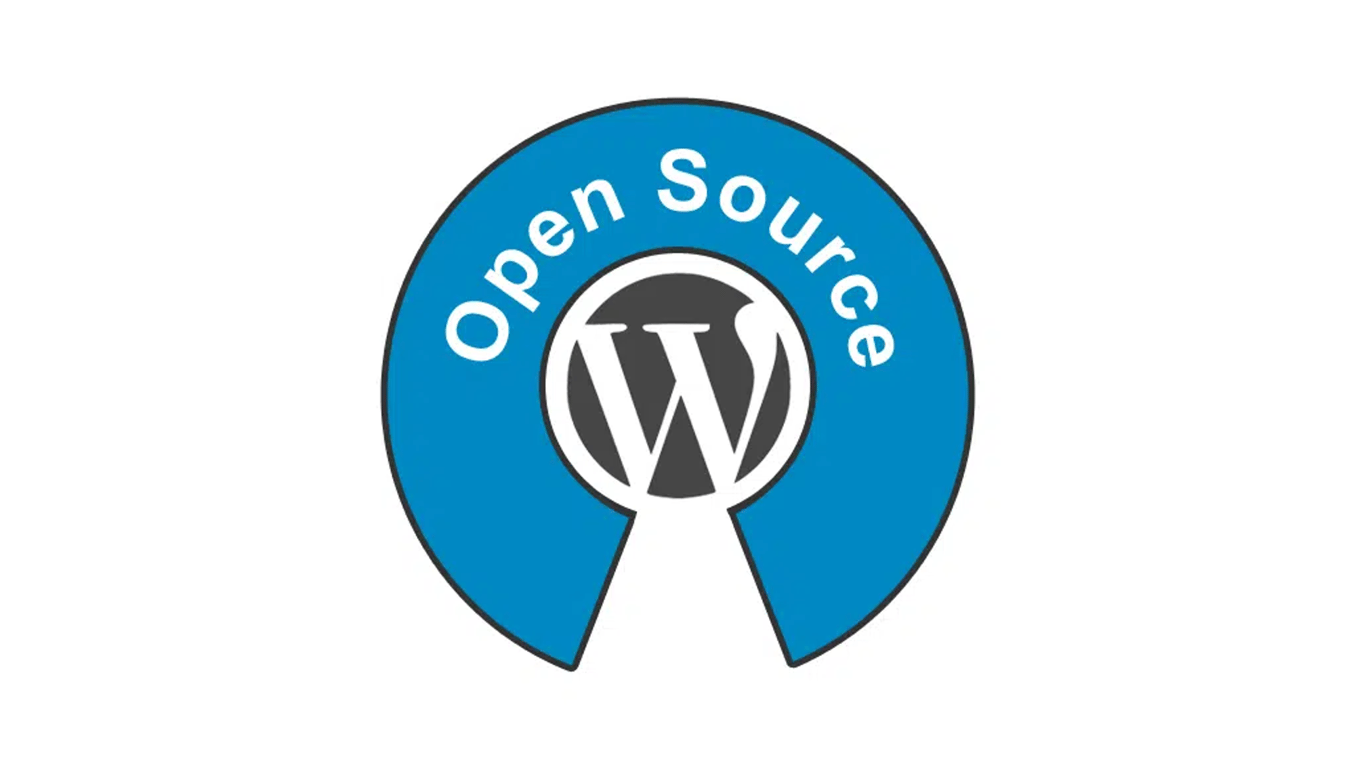 It's worth noting that WordPress is the rapidly growing choice for content management systems, witnessing the creation of over 500 new websites daily.
In fact, statistics reveal that WordPress users are publishing an impressive 17 blog posts every second.
2. Flexibility & Customization
WordPress is a widely used, versatile platform for websites, easily adaptable for various purposes.
Users can enhance their WordPress sites with third-party plugins and themes, allowing for diverse uses like blogs, e-commerce, or specialized listings for real estate or cars.
There are free, lightweight themes like Hello Elementor, as well as popular ones such as Astra, OceanWP, and Neve. Paid themes tailored for specific needs are also available. After customization, you can manage your site using page builders.
3. WordPress is SEO-Friendly
When building a website, it's crucial to consider SEO, analytics, and mobile responsiveness. The good news is that WordPress can handle all these aspects seamlessly.
You can enhance SEO with plugins like Yoast or Rankmatch, utilize Google services, and monitor website performance using analytics tools.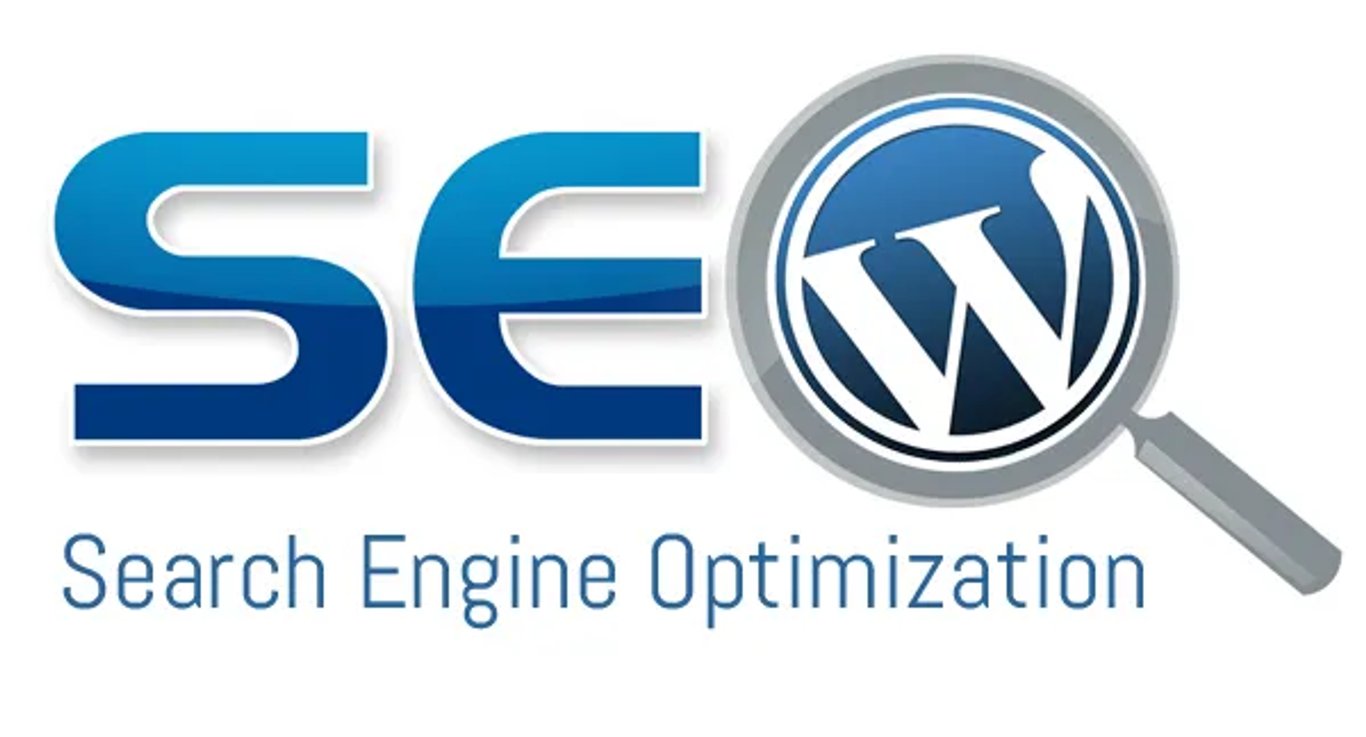 Many WordPress themes and page editors are already optimized for mobile use, helping you maximize your online presence and unlock your website's full potential.
With its compatibility with these features, WordPress is a top choice for businesses and individuals aiming to create a successful website.
4. WordPress is Secure
WordPress is designed with security as a top priority, making it a reliable choice for website hosting. However, the online world can be unpredictable, with individuals constantly improving their hacking skills.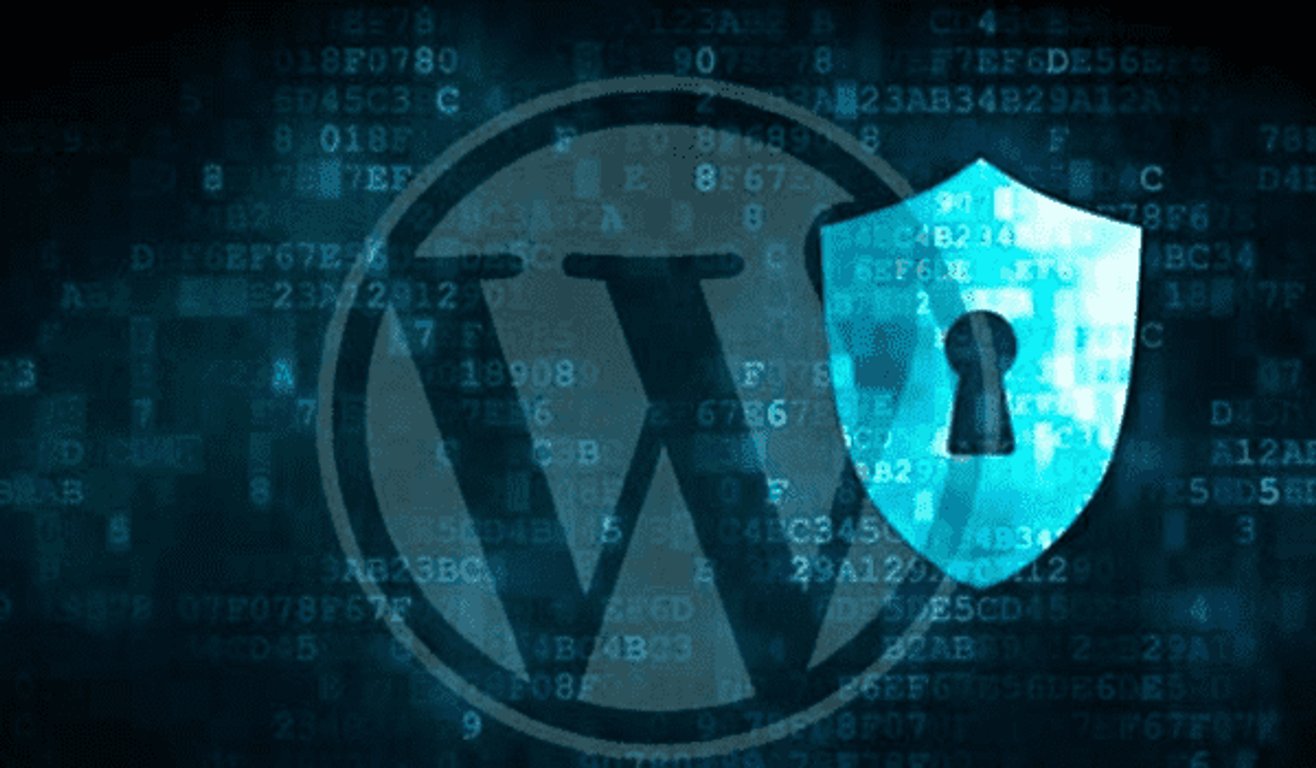 Fortunately, WordPress offers straightforward but effective methods for enhancing website security. Additionally, you can bolster your site's safety with the help of WordPress's excellent security plugins.
5. No-Coding is Required
WordPress is user-friendly and doesn't require coding skills. You can easily customize your website using tools like SeedProd. Unlike some platforms, you won't need to rely on developers to make changes.
With WordPress, you have the power to build and manage your site, even if you're not a tech expert. It offers intuitive drag-and-drop builders for seamless website creation.
6. WooCommerce Integration
WooCommerce, a free e-commerce platform built on WordPress, is favored by online store owners for its flexibility and user-friendliness. It offers a range of features and plugins for customizing stores to specific needs.
With various payment gateway options like PayPal, Stripe, Bank, and Jazz Cash, accepting online payments is seamless.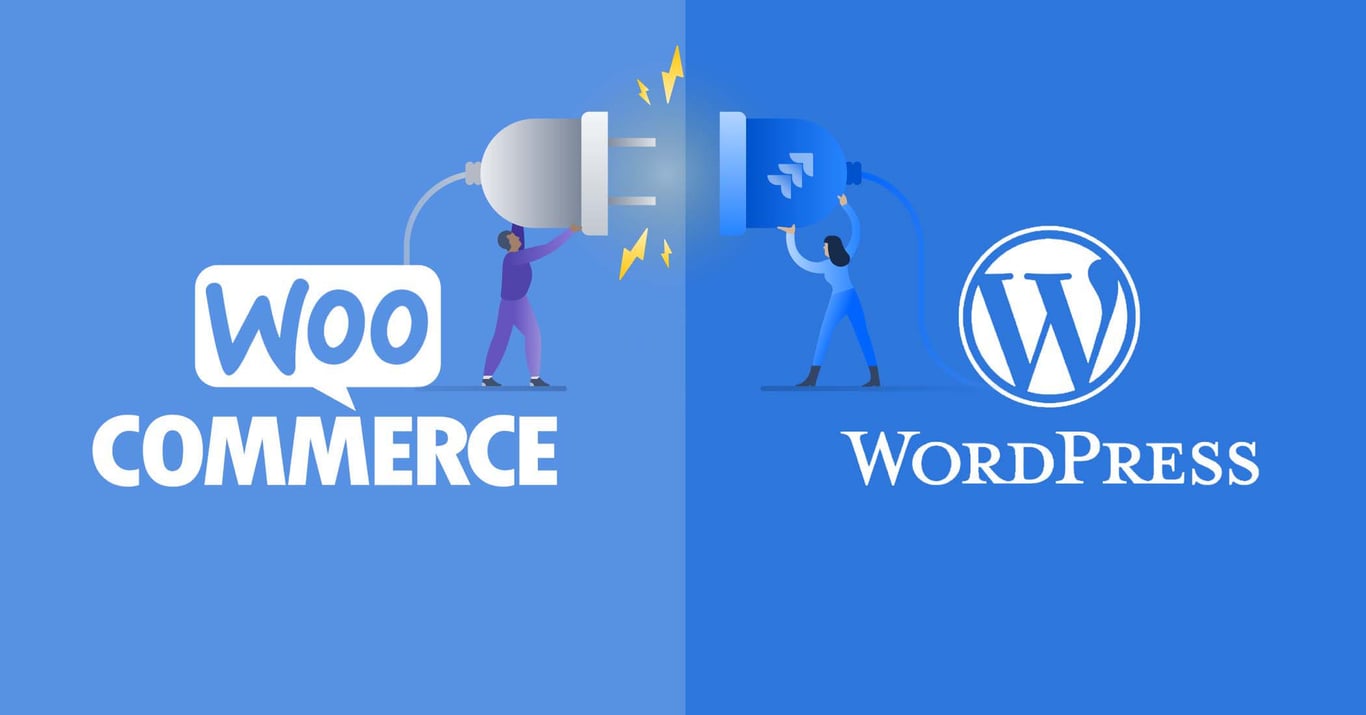 Whether you're a new or established business, WooCommerce supports the creation and operation of successful online stores.
Cons of WordPress
While WordPress offers many advantages, it's not without its
drawbacks
. Here are some of the disadvantages of using WordPress:
1. Vulnerabilities and Security Risks:
The internet is full of threats, and WordPress websites are vulnerable to hacking and spam. WordPress, being popular, is often targeted by malicious actors. Even with security plugins, your site's safety isn't guaranteed.
Security issues can harm your online reputation and even spread viruses to your users.
2. WordPress is Difficult to Maintain
WordPress can be problematic due to compatibility issues and potential critical errors. A single faulty plugin or theme can crash your entire site. Moreover, it's vulnerable to hacking, risking data theft or malicious content injection.
To maintain an active, secure, and responsive site, regular upgrades of plugins, themes, and PHP are crucial. Routine backups and essential maintenance tasks are also necessary.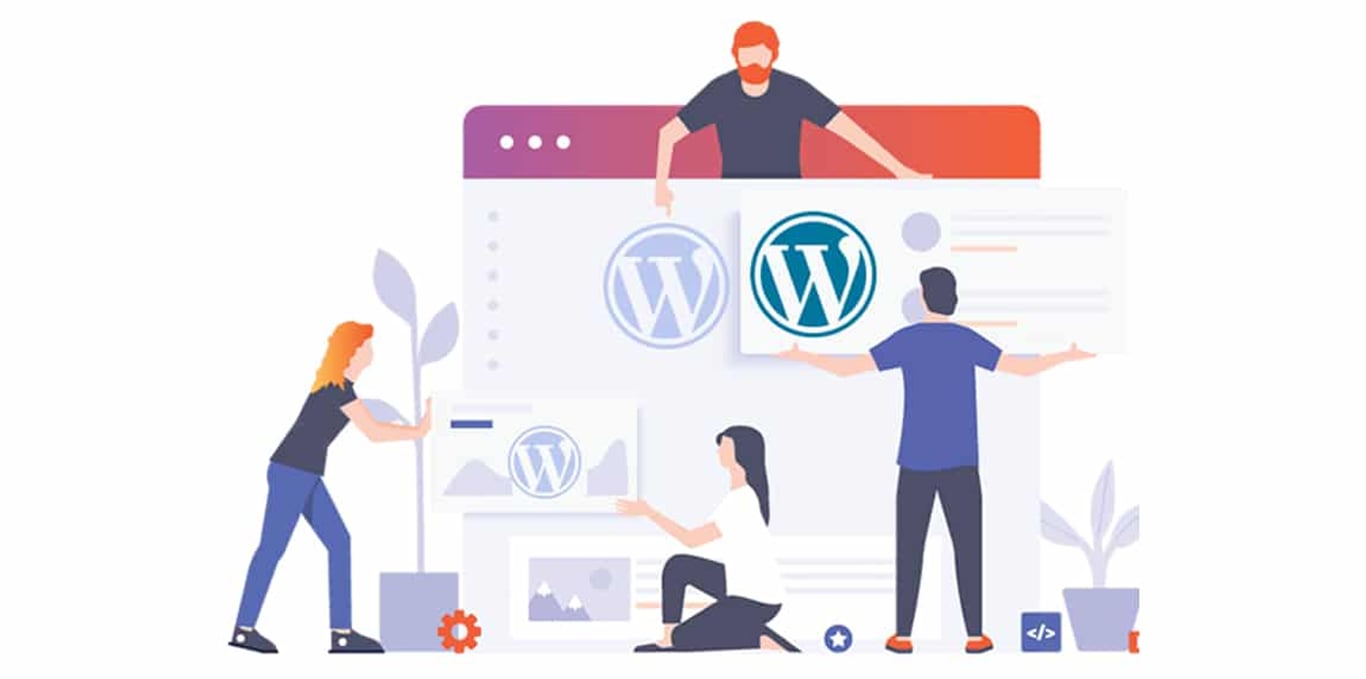 These tasks can consume time that could be used for content creation. If you can't commit to maintenance, WordPress might not be the best choice for you.
3. Customizing may be Expensive
While there are free themes and plugins available, creating a fully customized site comes with a price. Premium themes and plugins can be quite costly. If you wish to implement significant design alterations beyond what your theme offers, coding expertise is required. Alternatively, you may need to invest in hiring a professional designer, which also involves additional expenses.
4. Need for Speed
Website speed is a critical factor in user satisfaction. Unfortunately, WordPress, while a versatile platform, can suffer from sluggish page load times sometimes.
Several factors contribute to this issue, including the extensive use of plugins, databases filled to capacity, and complex codebases.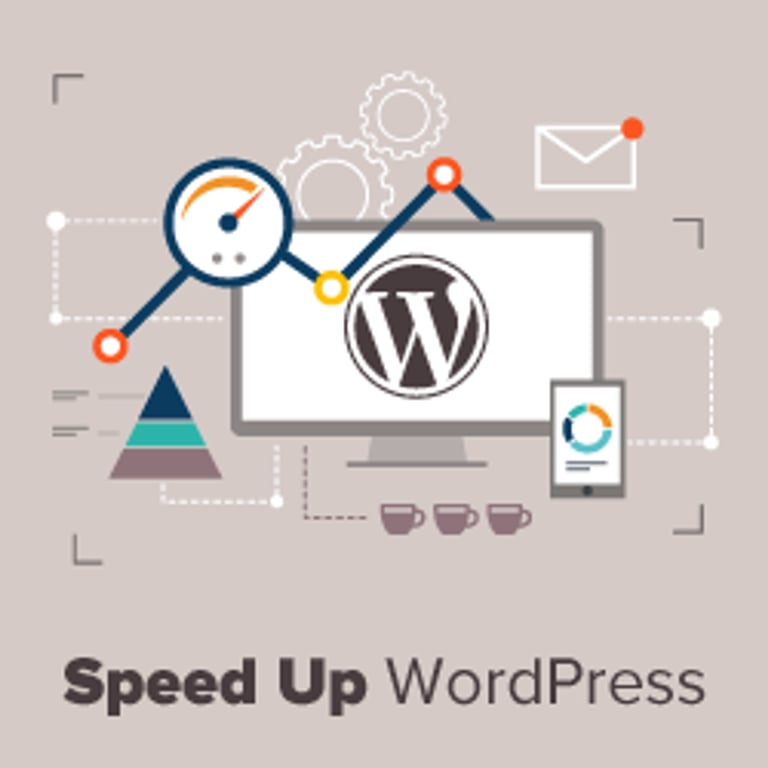 Furthermore, large image files, excessive content on a single page, and unreliable hosting providers can further hamper your website's loading speed.
A sluggish website can frustrate visitors, causing them to abandon your site and potentially costing you valuable business opportunities.
5. Time-consuming website design and Backup
While WordPress is often praised for its user-friendliness, creating an engaging, professional, and highly interactive website that encourages user interaction can be a challenging endeavor.
Users often encounter limitations in terms of flexibility when attempting to customize WordPress templates. Additionally, customizing these templates can prove to be a time-consuming and costly process.
As a result, if maintaining high website uptime is essential for the success of your online business, it may be worthwhile to explore alternative solutions.
6. Issues with uploading Plugins
Many users opt for self-hosted WordPress to access enticing features offered by advanced plugins. However, they frequently encounter challenges when it comes to uploading these plugins.
One prominent concern is the vulnerability of plugins to security risks like viruses, bugs, and potential hacking attempts.
What about alternative platforms?
There are several
alternatives to WordPress
for creating websites and managing content. The choice of an alternative depends on your specific needs and preferences.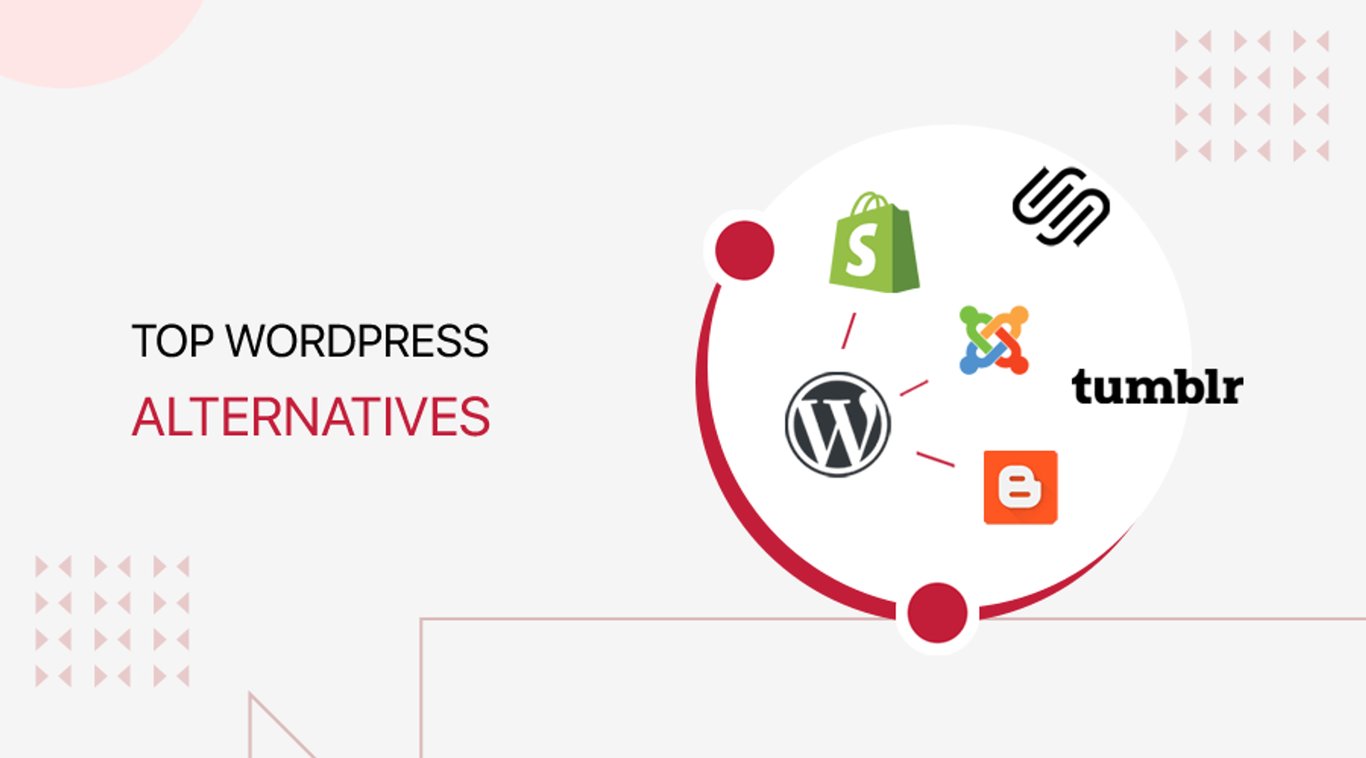 Here are some notable alternatives:
Bullet: Bullet effortlessly turns your Notion pages into polished websites in minutes. Featuring a variety of templates, custom domain hosting, liquid syntax, redirects, and themes, it empowers you to craft stunning websites without the need for coding skills.
Wix: Wix is a popular website builder known for its user-friendly drag-and-drop interface. It offers a wide range of templates and is suitable for beginners and small businesses.
Squarespace: Squarespace is another user-friendly website builder with beautifully designed templates. It's ideal for creative professionals and businesses that want an aesthetically pleasing website.
Drupal: Drupal is a powerful, open-source CMS that's highly customizable and scalable. It's suitable for complex and large-scale websites but may have a steeper learning curve compared to WordPress.
Joomla: Joomla is another open-source CMS that offers flexibility and extensibility. It's a good choice for building community websites, portals, and more.
Shopify: Shopify is a dedicated e-commerce platform, making it an excellent choice if your primary goal is to sell products online. It offers various tools for managing an online store.
Magento: Magento is another robust e-commerce platform, ideal for larger online stores with complex requirements. It's highly customizable but may require more technical expertise.
Ghost: Ghost is a minimalist CMS designed primarily for bloggers and content creators. It focuses on simplicity and speed, making it an excellent choice for those who want a straightforward publishing platform.
Jekyll: Jekyll is a static site generator popular among developers and bloggers. It generates static HTML files, which can lead to faster website loading times and enhanced security.
HubSpot CMS: HubSpot offers a CMS that integrates with its marketing and sales tools, making it a good choice for businesses looking for an all-in-one solution for inbound marketing.
These are just a few alternatives to WordPress, and there are many more options available, each with its own strengths and weaknesses.
When choosing a platform, consider factors like your technical expertise, the specific requirements of your website, scalability, budget, and the level of customization you need.
It's essential to evaluate each option carefully to find the one that best suits your needs.
Is WordPress is still worth in 2023?
WordPress is a versatile platform that caters to both novices and seasoned developers alike. It provides an extensive array of customization features, rendering it apt for a diverse range of applications.
Furthermore, WordPress is renowned for its cost-effectiveness, making it a favored option for businesses seeking robust websites without incurring high maintenance expenses.
With its substantial community of users and developers, assistance is readily available when required.
Lastly, WordPress remains in a state of continuous evolution, ensuring it remains up-to-date with evolving trends in web design and functionality.