Publish and manage your help content on the go with Notion
Decrease your maintenance and increase your productivity.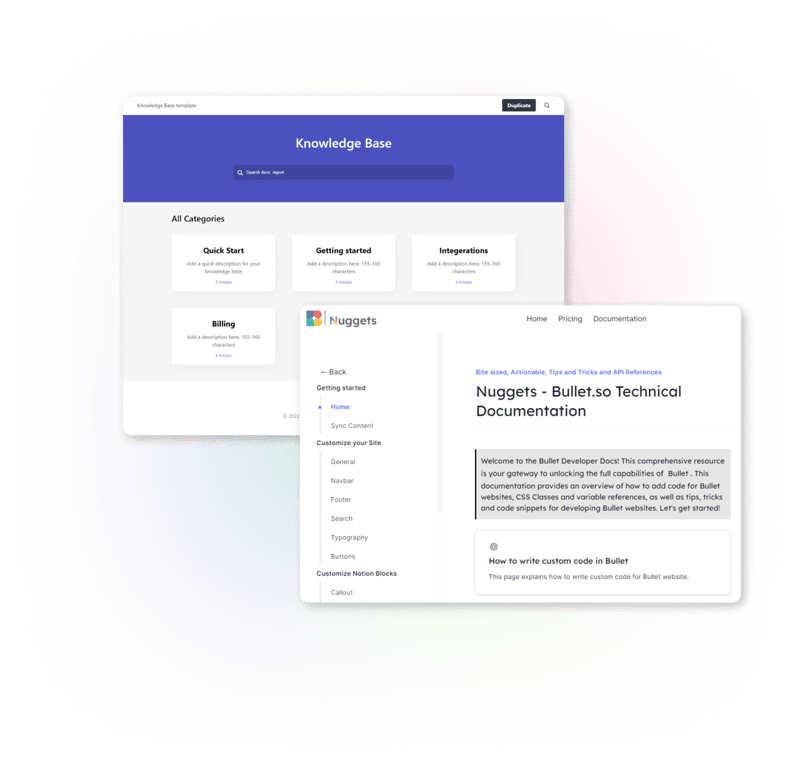 A knowledge base powered with the simplicity of notion

Bullet makes knowledge-base creation as simple as 1, 2, 3, and done.
Duplicate
Choose a pre-built template for your knowledge base and duplicate it into your Notion workspace
Customize
Write your content and completely customize your knowledge base with FAQs, images, tutorials, manuals etc.
Publish
Copy the url of your Notion page and paste it in Bullet's dashboard and hit "Publish". Your knowledge base is live!
Your Knowledge base shouldn't be hard to update!

Update your documentation effortlessly in realtime with the power of Notion and keep your users in sync all the time.
A knowledge base that's always up to date
A joy to write and maintain with zero hassle.
A knowledge base that brings everyone together.
Sachin Jain, CEO@Requestly
We started with Gitbook but it was hard to add any CTAs or analytics and SEO was non-existent.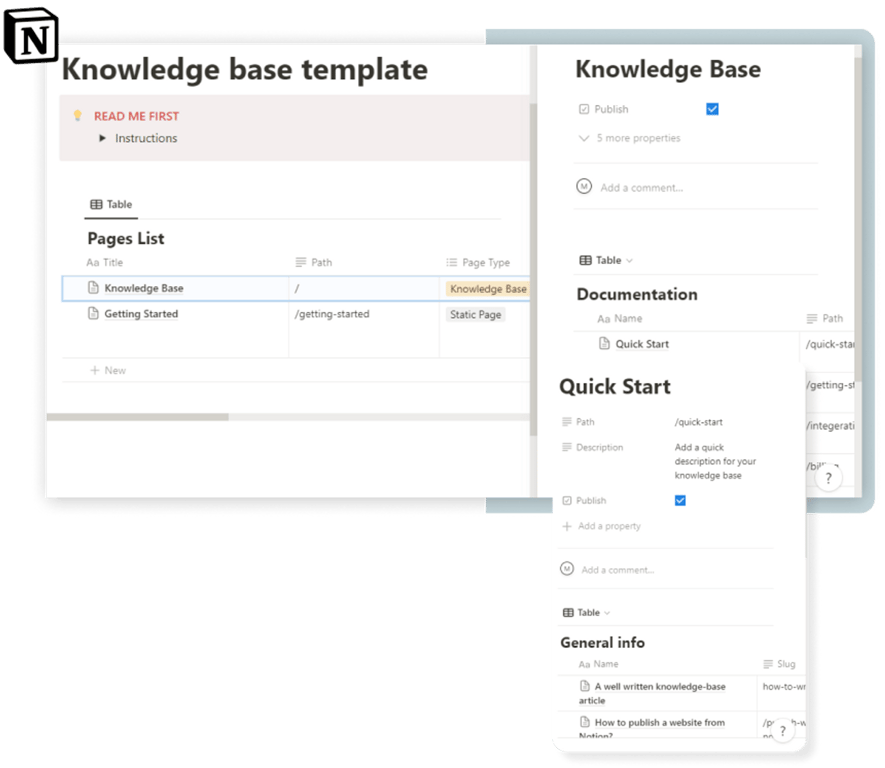 FAQs
01 How is Bullet different from the other tools for knowledge base?

Anyone can create and maintain a knowledge base that ranks within minutes! That almost sums up everything. With pre-built templates, you can create a knowledge base that's not boring and stays up-to-date.
02 Does the knowledge base look like a Notion page?

Nope! You have complete control over your knowledge base. After adding your content on Notion, you can choose the theme from our gallery and your knowledge base website will look as professional as a fully-coded website. In fact, more optimized and easier to manage.
03 Can I build my knowledge base without coding?

Yep! With pre-built templates and themes you can customize your knowledge base with absolutely no code. You can add your manuals, tutorials, images, forms, nav bar and everything you need for a professional knowledge base.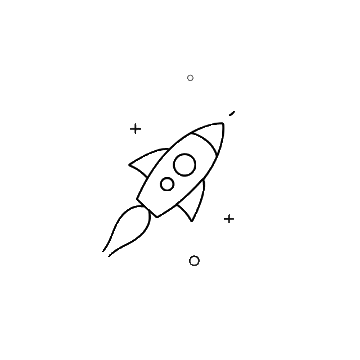 Build knowledge base from notion in minutes!
Create your knowledge base on the go and keep your customers updated.