How to create a roadmap page using Notion
Having a roadmap page can make all the difference in the world for your business. A webpage that outlines your company's goals, objectives, and future plans can keep everyone in the company updated on where they stand and what their responsibilities are and also keep everyone aligned and focused on the most important tasks.
Plus, it will give your customers a sense of continuity and reliability - something that is hard to come by these days.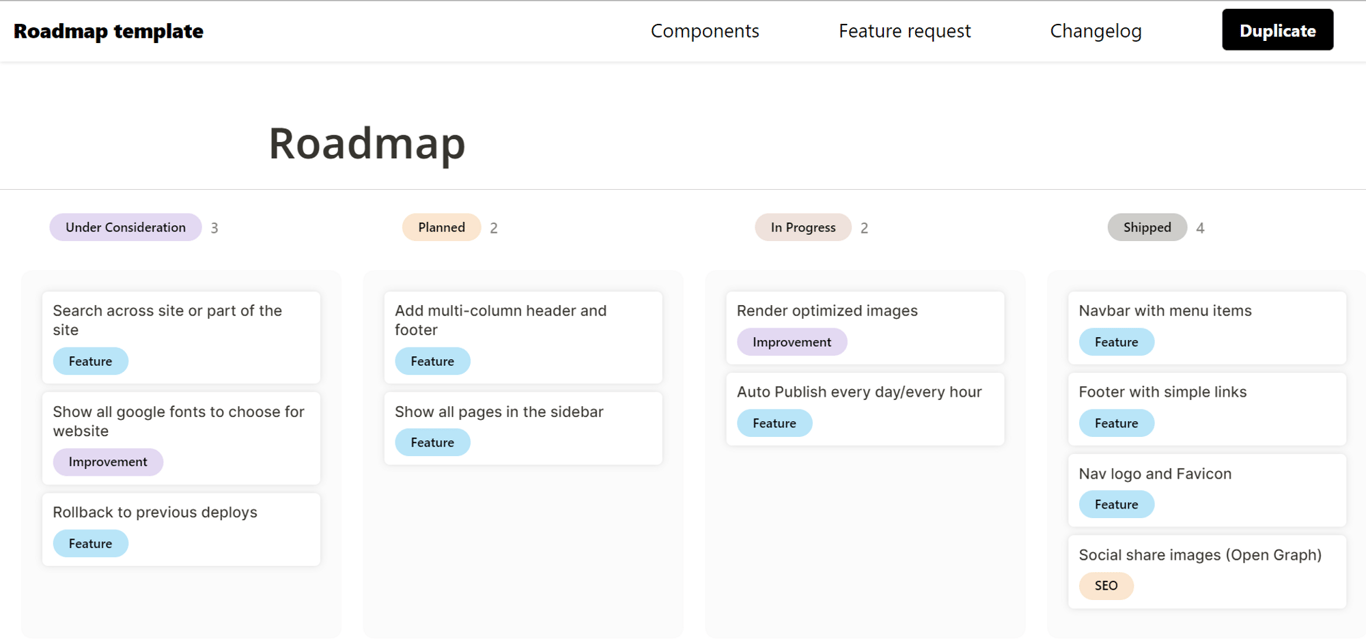 Why should you create your roadmap with Notion and Bullet?
Notion has all of the qualities of a great CMS for companies. With ease, add, maintain, and edit your roadmap while collaborating with your team using Notion and Bullet.
Content lives in Notion You don't have to rely on Bullet or any other website builders or publishing platforms with your content. All your content lives forever in Notion. Easily update and edit every step of your roadmap on the go.
Clear and concise It's important to be clear and concise when you update your plan, updates or features. From UI to content, everything has to be on point. You can categorize your roadmap in kanban style using Notion.
Beautiful templates Bullet has ready-made roadmap templates to make your job easier than ever. Just duplicate a template to your Notion page, add your content and publish it today.
Host your way With Bullet, you can host your roadmap as a domain, sub-domain or subdirectory just the way you prefer. You can link it to your Bullet website or even your existing website.
3 simple steps to publish your roadmap today
Check out these roadmap templates