Step-by-step guide to start your e-commerce store in 2023
Take your business to the next level with an e-commerce store. Just duplicate a template, add your products and launch your store within a day right from Notion.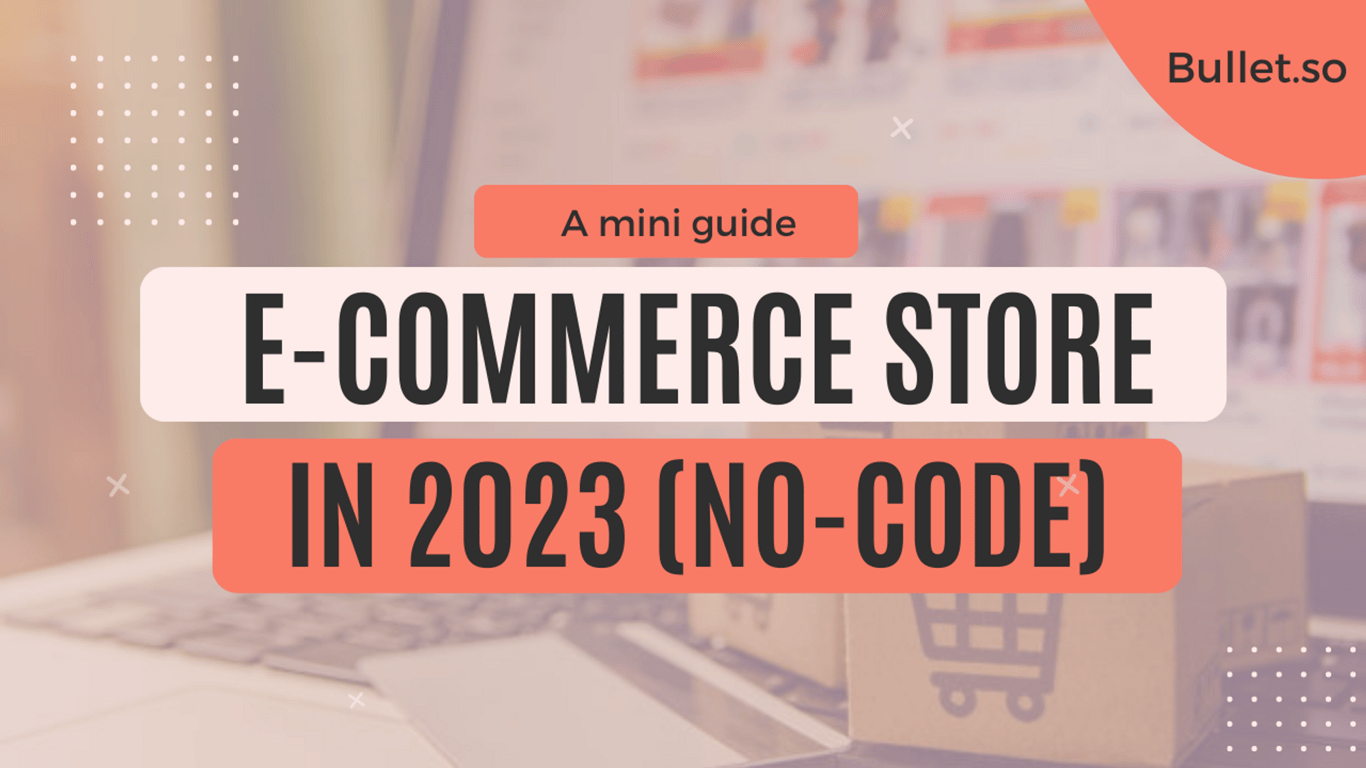 If you're new to e-commerce, or you're unsure of how to build an online store from scratch, then this guide is for you. In it, we'll walk you through the process of creating an e-commerce website without any code. We'll guide you through the steps necessary to create a website that looks professional and is easy to use.
Why Create an Ecommerce Website?
There are many reasons to create an ecommerce website, but perhaps the most important reason is to increase sales and grow your business. By creating a website that is dedicated to selling your products online, you can reach a larger audience than you would if you were selling through other channels such as brick-and-mortar stores or online platforms. Additionally, ecommerce websites offer customers the convenience of being able to purchase items from the comfort of their own homes.
Additionally, ecommerce websites can be used to promote your company's other platforms, such as social media and email marketing. By promoting your products through these other channels, you can reach a wider audience and increase the chances of converting those leads into actual sales.
In conclusion, ecommerce websites are a great way to increase sales and grow your business. By following the tips outlined in this article, you can create a website that is optimized for selling products online.
Notion as your CMS
Notion is a great eCommerce CMS that can help you build your own website or store. It's easy to use and has a lot of features that will make building your online store a breeze. Here are some of the best reasons to use Notion:
1. Notion is user-friendly - Whether you're a beginner or an experienced developer, Notion will be easy to use. You won't have to spend hours learning how to use it, and you'll be able to get started building your store in no time.
2. Notion has tons of features - Notion has everything you need to build a great online store. You can create custom pages, layouts, and themes, and manage your products and sales easily.
3. Notion is secure - Your data is safe with Notion, thanks to its security features. You can easily protect your site against hackers and data theft, and never lose your content, ever!
4. Notion is customizable - If you want to make your site look unique, you can customize it with the help of templates available from website builders like Bullet. You can also add custom fonts and images, making your store stand out from the rest.
3 step eCommerce website
It can take weeks or even months to build an eCommerce website from scratch - from figuring out the design, adding products individually with descriptions, to choosing a payment method and publishing (and re-publishing) a million times.
So, what if we told you that you could build an entire functioning eCommerce website within hours using the most comfortable tool ever: Notion?
Nowadays, there are many tools that allow you to build websites from Notion, but
Bullet.so
is the only tool that allows you to build an eCommerce site within hours. Bullet uses the features of Notion entirely to make this possible.
Let's see how it's done:
Bullet uses an amazing feature called liquid syntax that transforms a Notion database into a beautiful eCommerce listing. Using that and synced blocks by Notion, you can apply the similar content to all your products automatically.
After uploading your product images and description, copy the Notion page public link and paste it in Bullet dashboard and hit "Publish"
You can publish the website in your own custom domain and sync it with a payment method too!
There you have your beautiful eCommerce website within minutes to hours depending on the size of your business. You can even add custom codes if you like, customize your Navbar and Footer, see a live preview and much more!
Conclusion
There you have it, the essential steps to start your eCommerce website! You don't have to choose the toughest path which requires coding, a ton of research and weeks or even months of your time. Follow these simple steps to achieve a fully functioning eCommerce website that ranks for your keywords too using only Notion and Bullet.