Why Notion is the best CMS?
Notion is undoubtedly one of the best content management systems. Here are 5 main reasons why you should try Notion.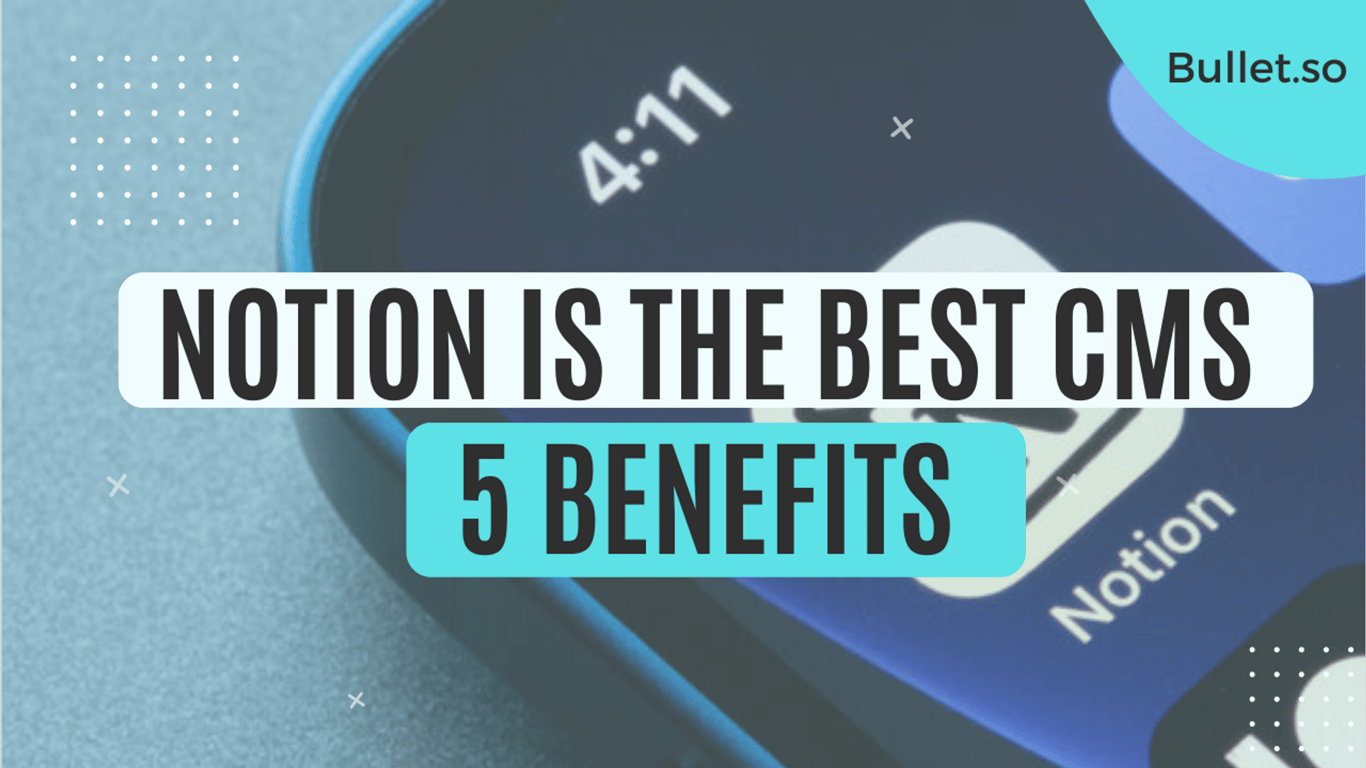 Notion is a content management system (CMS) that provides a variety of benefits for businesses of all sizes. From being easy to use and customizable, to providing a wide range of features, Notion has something that will suit your needs.
Here are 5 of the most common benefits of using Notion as your CMS: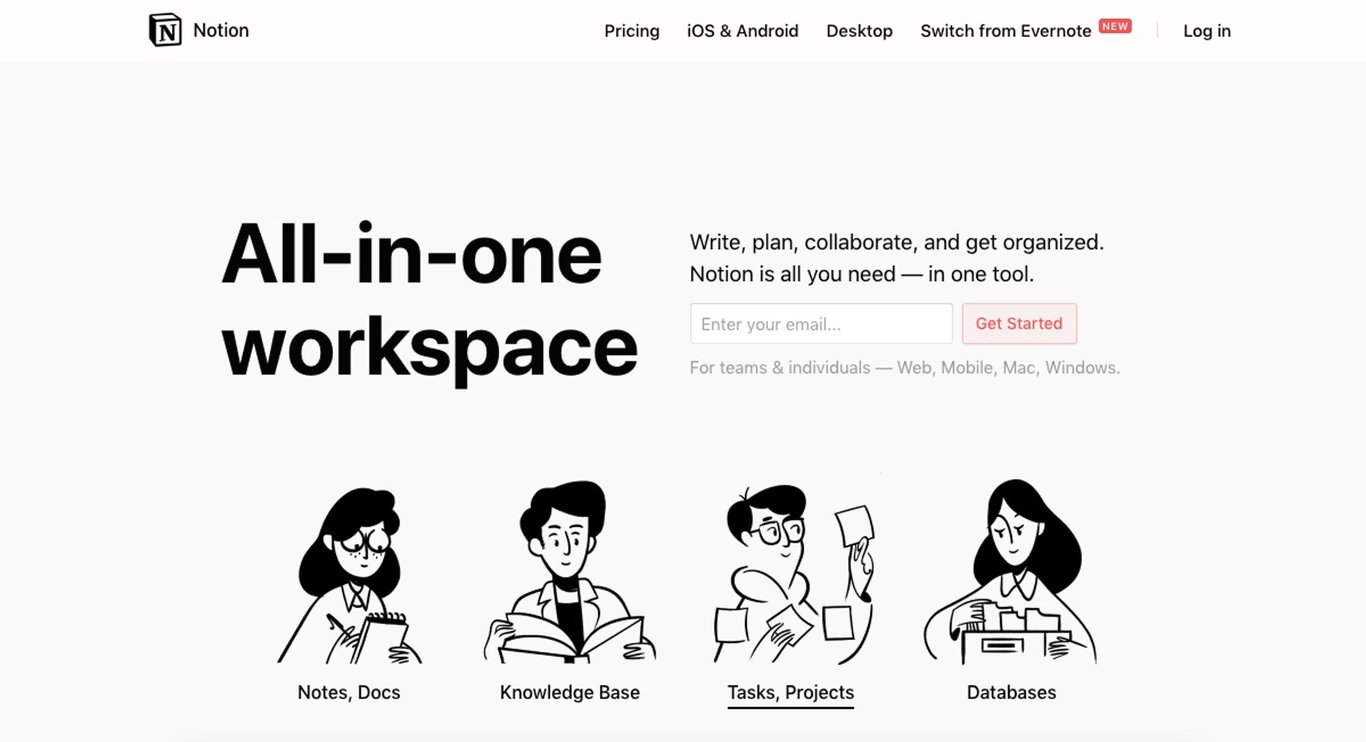 Eliminates the need for multiple applications
Notion allows you to manage all your customer data in one place, which makes it easier to keep track of your customers and their progress. Notion is designed to streamline the process of creating, managing, and publishing content by providing a single platform for all your content needs.
This makes it a great choice if you want to collaborate with others or if you need to access a project from different devices. Notion also offers a variety of features that make working on projects easier, such as real-time collaboration, version control, and more.
User-friendly interface
Notion is definitely user-friendly, and this is one of its main selling points. The interface is simple and easy to navigate, making it perfect for novice business owners and professionals alike. Additionally, Notion offers a wide range of features that are sure to help you increase productivity and efficiency in your business.
Increased productivity
Notion's streamlined design allows you to work more efficiently and effectively, making it a valuable tool in your business arsenal.  It also has a powerful task management system that makes it easy to track your work and organize your thoughts.
Notion is perfect for individuals who want to be more organized and efficient in their work. It also has a variety of features that make it easy to collaborate with other people in your team.
Greater flexibility
Notion's modular design allows you to add or remove features as needed, making it adaptable to your specific needs and requirements. You can maintain the content for your landing pages, blogs, social media posts and to-do lista at the same place.
It also has various boards, tables and in-built templates which you can use to cater your content needs and workflow dynamic for your team.
Collaboration
Notion makes it easy for team members to collaborate and share information, ensuring that all information is easily accessible. When users are able to share ideas and work on projects together, they are more likely to be inspired and come up with new ideas. This leads to improved productivity and better quality work products overall. Notion also allows you to work on multiple projects at once without any conflicts and access issues.
Needless to talk about the collaboration of Notion with third party apps to improve efficiency. If you are not aware, you can use
Notion as a website builder
, social media scheduler, landing page, workspace and much more for free.
Frequently asked questions about Notion
How does Notion differ from other note-taking apps like Evernote, OneNote, etc.?
1. Notion's "visual timeline" - This allows you to see your notes in a chronological order, which makes it easy to find and access information.
2. Notion's "smart folders" - This feature organizes your notes by topic or project, making it easier to find what you're looking for.
3. Notion's "incredibly fast search" - This makes it easy to find specific notes or items within your notes without having to scroll through them all.
4. Notion's "collaborative editing" - This allows multiple users to work on the same document at the same time, making editing and collaboration a breeze.
5. Notion's "active content tracking" - This ensures that all active content within your note-taking app is tracked and analyzed, so you can stay up-to-date on changes and updates.
Overall, Notion offers some powerful features that make it a great choice for business users who need a streamlined and easy-to-use note-taking app.
How difficult is it to use Notion in your regular workflow?
Notion is a powerful content management that allows you to create, edit, and share documents easily. Notion is built on the Notion Cloud, which means that it can be accessed from any device or computer. This makes it a great choice for people who work from multiple locations or who want to share documents with team members.
Notion is relatively easy to use - even beginners will be able to quickly get started with the help of the Notion tutorials. The application also has a wide range of features that make it versatile for different purposes. Overall, Notion is a great choice for people who want an easy-to-use word processing and spreadsheet application that can be used in their regular workflow.
What is so special about Notion?
There are a few things that make Notion stand out from other business management apps. For one, it is easy to use - even for those who are not tech-savvy. Secondly, it is designed for collaboration - which is important because it encourages people to share their ideas and strategies with others in order to get the most out of them. And lastly, Notion is constantly evolving - which means that it keeps up with the latest trends and technologies so that its users can benefit from them as well.
Conclusion
As you can see, Notion is not just a good choice for content management system but also for your different workloads. The flexibility it brings and the user-friendly interface make it one of the best choices among CMS tools that are in demand today.