Building multiple landing pages for Bullet
There are a ton of target audience to cover when it comes to Bullet. We build multiple landing pages everyday to reach the right target audience. Read on to know how we achieve that.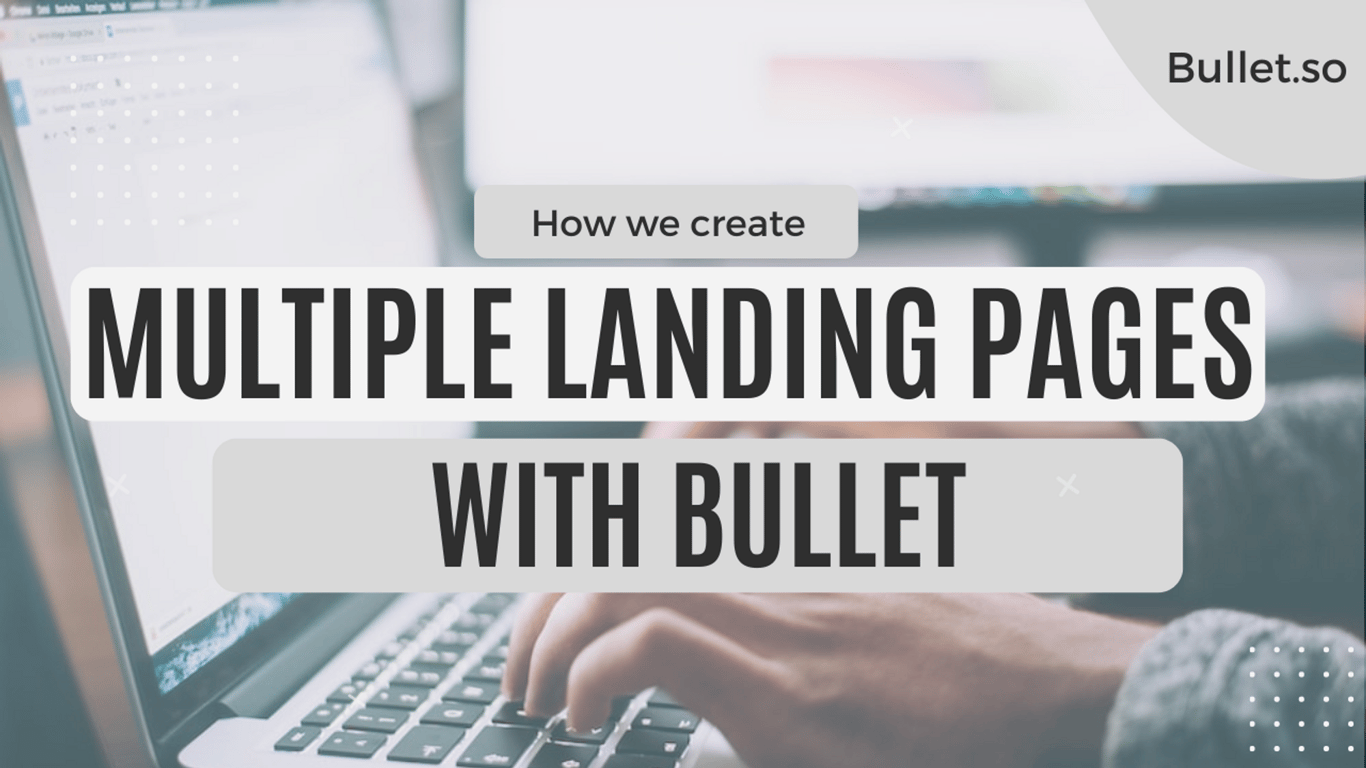 Startups have to move quickly and efficiently to remain relevant, and this is especially true when it comes to content marketing. As our tool is a no code website builder, there are a ton of target audience to cover.
Thumb rule in content marketing is that you can't use the same content for everyone. Hyperpersonalization is the key. As a part of our marketing strategy, we talk to people of multiple niches. From Bloggers and Founders to No-code enthusiasts and website developers. It doesn't make sense to show the same landing page to all the categories.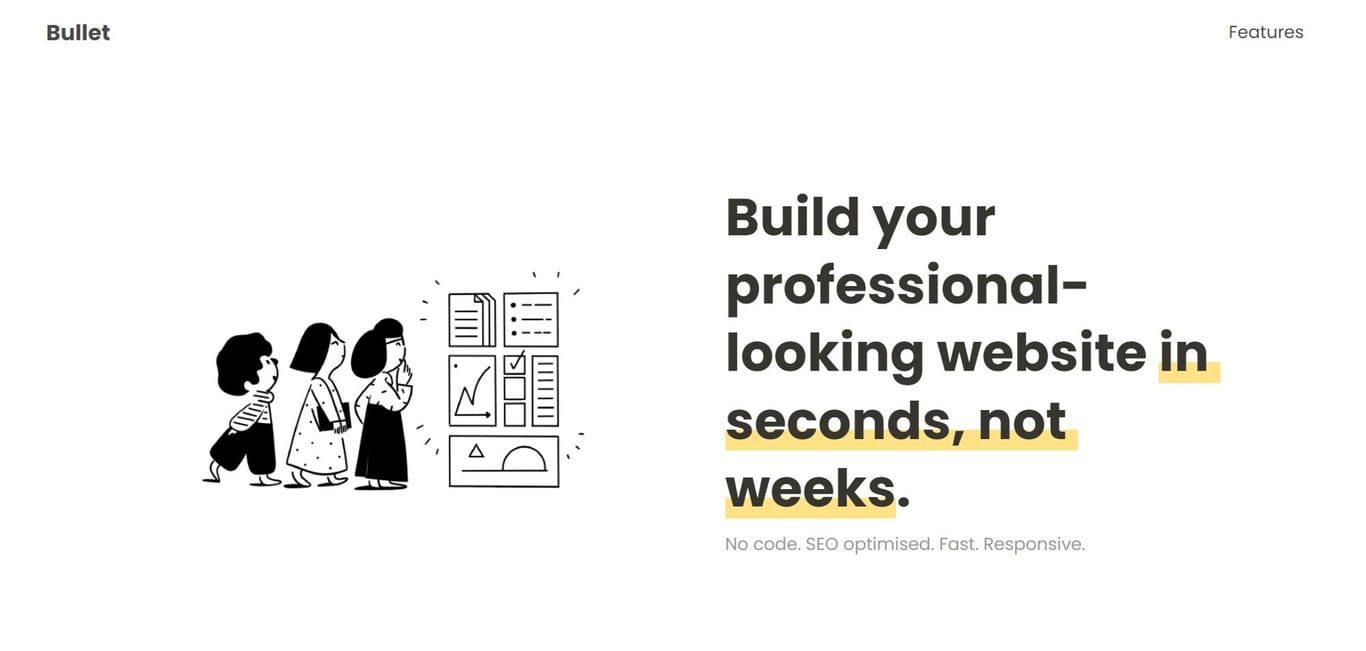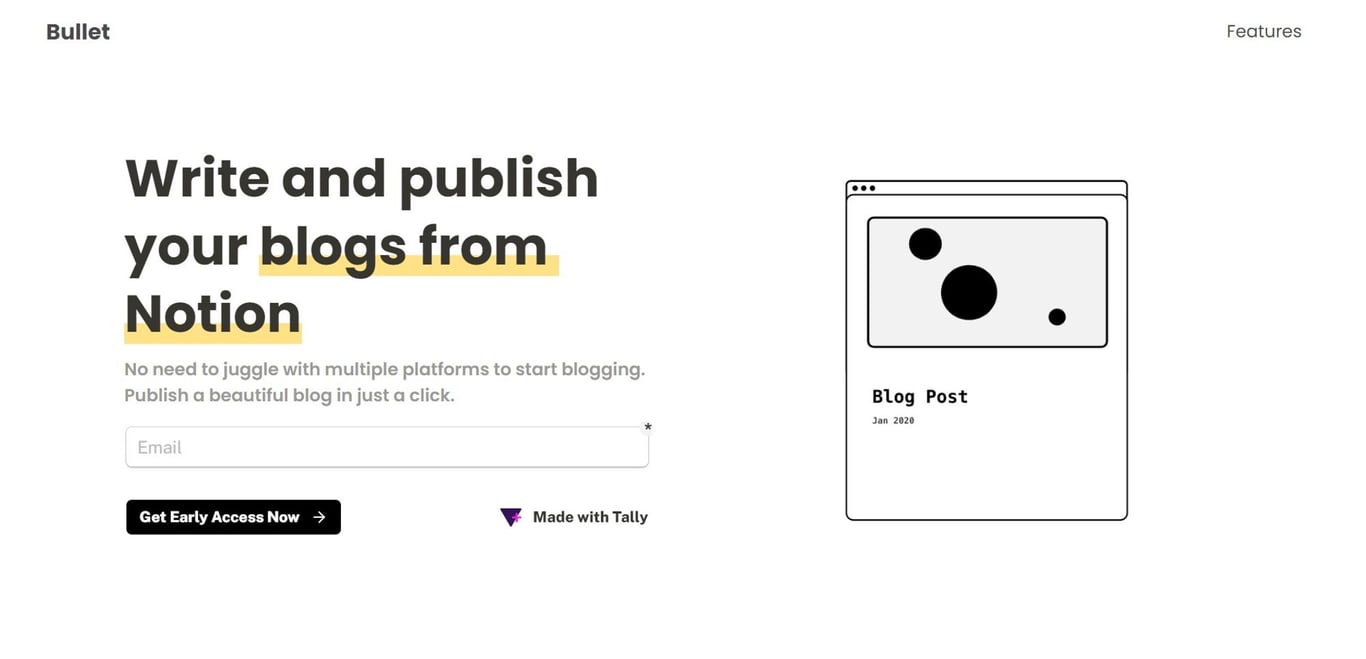 It's important to have a landing page that speaks to the specific pain points of your target audience. If you're talking to a developer, they're going to want to see a landing page that solves their specific problems. The same goes for bloggers, content creators, business owners, startup founders, and anyone else who needs or wants a website.
Some days you'll need a detailed landing page with case studies, illustrations, and complex content. Other days you'll just need the feature list and a CTA. If I had to ask the help of a developer everytime I need a landing page, I'd have one landing page a day probably and not five.
When I was using webflow to post blogs for our company, I used to write my content in Notion. From there, I copy-paste the content to webflow, add H1 tags, links, images, CTA elements, tables, align the content, check the spacing, enter meta description and other details before publishing my blog.
It took weeks for our developer to build this workflow on Webflow and we thought this was the simplest. It takes upto 45 mins per article to transfer the content from Notion to Webflow and publish it and I had to rely on a developer everytime I needed a new type of landing page, say case study or alternative page. Over time we stopped producing landing pages due to time constraint and the complexity behind it.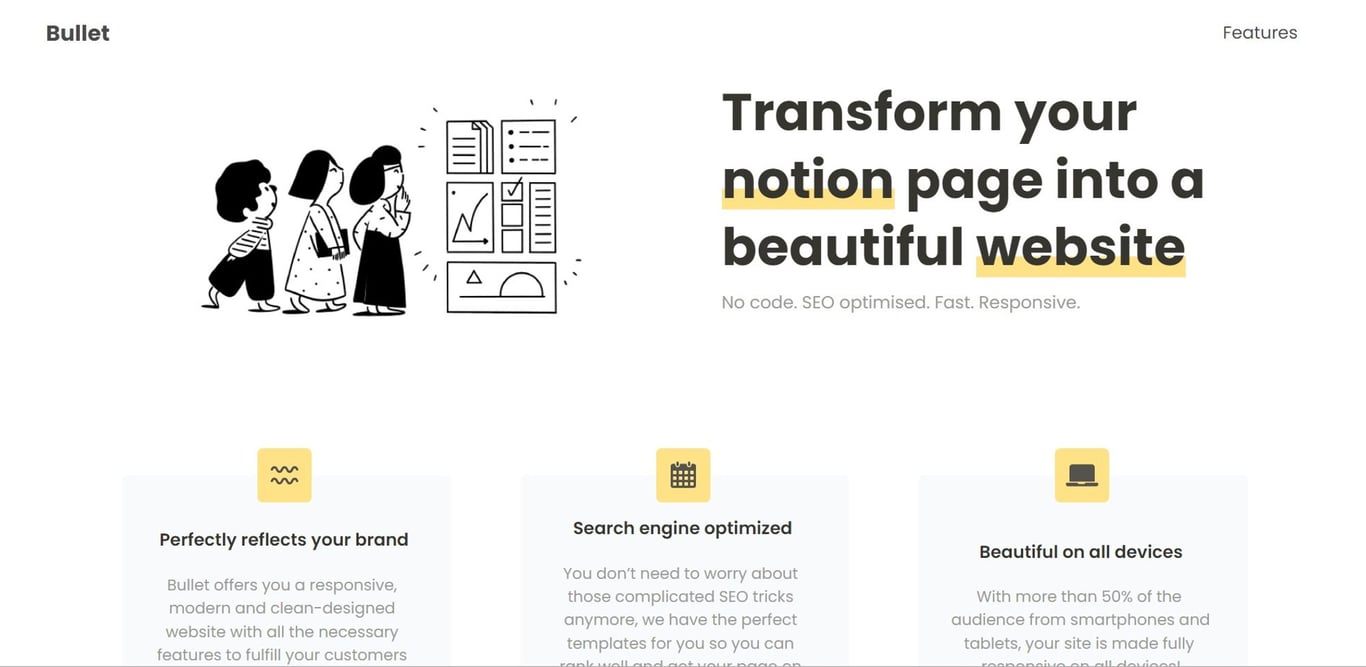 Now, with
Bullet
, I just type out the content I need on Notion and put together a page with already available templates and designs. I'm able to generate upto 5 landing pages a day at ease. I fill out every minute detail from meta title and url to description and keywords within my Notion page. When I'm done writing, I just paste the public link of my Notion page to Bullet and hit "Publish"
This has not only eased the process of creating landing pages but improved the conversion rate because of personalized landing pages and consistent blogs.