Consider these 11 Confluence alternatives in 2023
Explore 11 Cutting-Edge Confluence Alternatives for 2023. Find the Perfect Fit for Your Team's Collaboration and Knowledge Management Needs!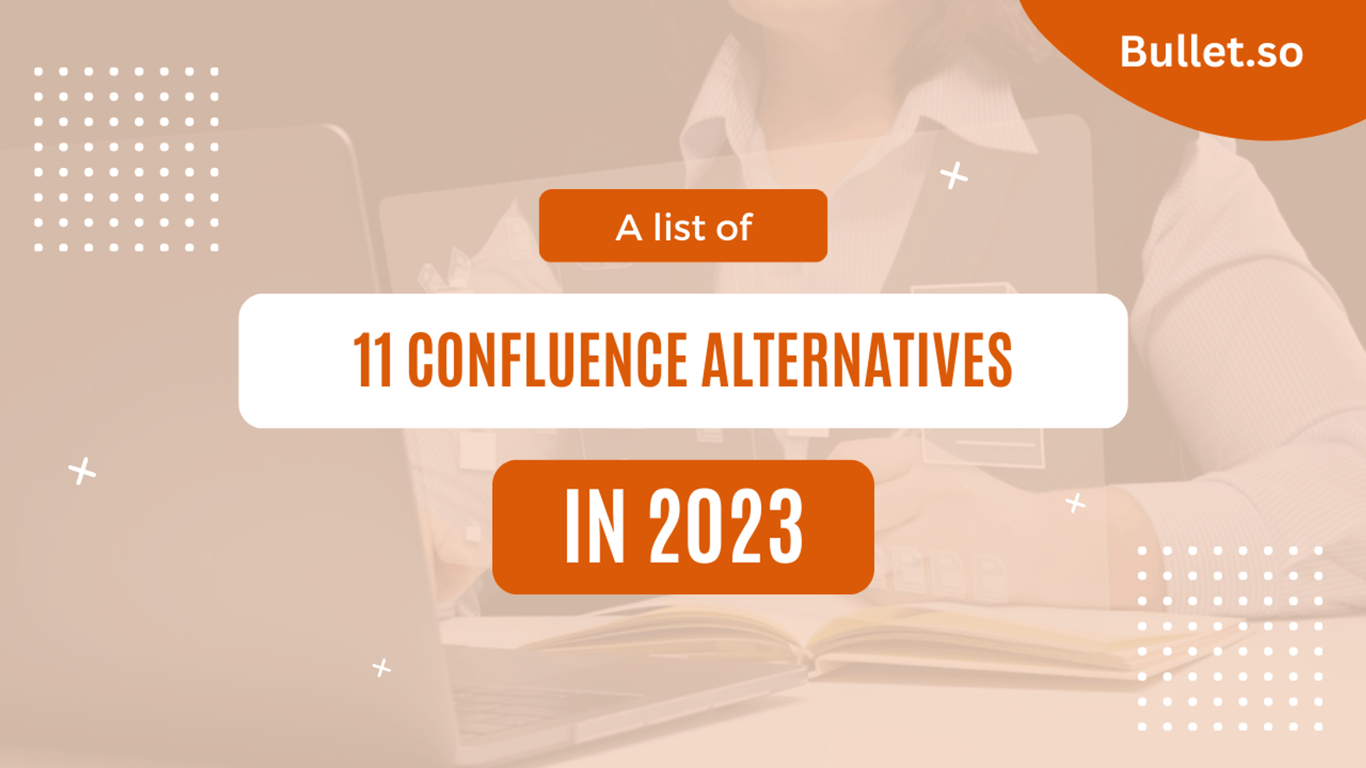 Atlassian Confluence undeniably stands as one of the foremost tools for
knowledge management
and collaboration, earning the trust of countless businesses.
So, what prompts businesses to explore alternative options to Confluence?
Despite its extensive configurations and integrations, Confluence falls short in various aspects. It doesn't adequately adapt to changing business needs, has slow editing, and a steep learning curve. It's primarily suited for internal use.
Whether you're an existing Confluence user seeking better options or a new user unsure if it's the right choice, we have good news.
We've conducted thorough research and analysis to compile a list of the top 11 Confluence alternatives, making your decision-making process easier.
Confluence - An Overview
Confluence serves as an enterprise-level
knowledge management
and team collaboration tool. Users can establish dedicated 'spaces' for teams or projects and create 'pages' within these spaces.
These pages are dynamic documents that facilitate real-time collaboration among team members. The platform offers numerous page templates for easy creation of items such as product roadmaps, SWOT analyses, and hiring processes.
Atlassian, the software's creator, claims that 83% of Fortune 500 companies employ its products, including popular platforms like Trello and JIRA.
Additionally, the Atlassian marketplace provides access to over 600 add-ons to enhance the user experience. Confluence seamlessly integrates with JIRA, another Atlassian product employing Agile methodology, making it a preferred choice for software developers and teams well-versed in Agile workflows.
What prompts companies to seek alternatives to Confluence?
Despite its popularity and numerous features, Confluence has certain drawbacks that may prompt companies to explore alternatives:
Steep learning curve: Confluence can be challenging to use, particularly for teams without a strong IT background, leading to lower adoption rates compared to more intuitive tools.
Reliance on plugins: To maximize Confluence's capabilities, users often need to create or purchase plugins through the costly Atlassian marketplace, whereas other tools offer seamless integration with external APIs.
Limited search functionality: Confluence's search process is sluggish and may yield irrelevant results, while other platforms offer more efficient and comprehensive search features.
Lack of collaboration features: Confluence lacks built-in social and communication features, which can be vital for boosting engagement and productivity, unlike alternative solutions.
Limited integrations: Confluence lags behind in terms of seamless and convenient integrations with popular tools, a feature offered by many other applications.
11 best confluence alternatives to try in 2023
Seeking a user-friendly, feature-rich, and cost-effective alternative to Confluence? Explore the top 11 Confluence alternatives for 2023 below.
1. Bullet
Bullet
is a concise and efficient notion based documentation and website building tool designed to streamline the process of creating, editing, and organizing documents.
It simplifies collaborative work with features like real-time editing, version control, and seamless integration with popular productivity tools. Bullet makes documentation more accessible, enhancing team productivity and knowledge sharing.

If you desire a user-friendly, feature-rich, and intuitive alternative to Confluence that will be well-received by your team, consider giving Bullet a try.
Why Bullet is a great alternatives to confluence?
Easy to collaborate on documentation
Key Features:
Custom roles and permissions
Powerful external integrations
Integrates with other popular tools like Jira, slack and so on.
2. Notion
Notion, an alternative to Atlassian's knowledge base, provides a comprehensive solution for both document and project management.
Tailored for internal teams, this note-taking tool offers a clean, organized environment for seamless connection and collaboration on documents. It allows users to centralize their daily work in one location, ensuring they maintain context on their projects and goals.

Notion also features a user-friendly drag-and-drop system, enabling easy customization of the workspace to align with your vision.
Key Features:
Comprehensive user access control with advanced permission levels
Leverage documents for project boards and event calendars
Effortlessly export all your content as PDF in bulk
Access over 50 starter templates for meeting notes, product roadmaps, and more.
Facilitates sharing of pages or databases with team members or external collaborators.
Supports real-time editing and commenting
3. Nuclino
Nuclino, a lightweight and intuitive alternative to Confluence, allows users to create team workspaces for easy storage, sharing, and collaboration on documents.
It supports seamless file sharing through drag and drop. Comments and notifications aid remote communication, while a robust search function ensures easy information retrieval.

Nuclino offers various project views, including Kanban boards and mind-map-style graphs. It also provides a mobile app and integrates with tools like Slack, GSuite, and DropBox.
Key Features:
List, graph, and board views
Unlimited Version history
Real-time collaboration capability
4. Asana
Asana streamlines task management for teams and individuals, allowing easy organization and collaboration. It categorizes tasks into projects and sub-projects for efficient handling of complex initiatives.
Asana facilitates comments, mentions, and discussions within tasks, promoting collaboration and feedback directly in the context of the work, reducing reliance on lengthy emails or separate channels.

If you're in search of an uncomplicated yet robust task-management tool for team organization, it's worth giving this one a try.
Key Features:
Frequently Used Integrations
Resource management capability
5. Tettra
Tettra, an internal knowledge base, streamlines knowledge storage and sharing for your team. It offers a user-friendly page editor for easy documentation and allows for collaboration. Employees can suggest additions, and there's a reminder feature.

Notably, Tettra integrates with Slack for real-time notifications, questions, and information searches
Key Features:
Provide immediate responses to employee inquiries in Slack or MS Teams.
Designate subject matter experts to deliver quick answers.
Identify and promptly address outdated or unclaimed content.
Easily create HTML backups of your knowledge base.
6. Bit.ai
Bit.ai is a collaborative tool for managing and sharing company knowledge. It enables document sharing, internal wiki creation, and easy content editing with rich media. The platform supports real-time collaboration, comments, tags, and chat. It organizes content into workspaces and offers a powerful search function.

Bit.ai
integrates with over 70 popular tools, including Google Drive, OneDrive, and SharePoint.
7. Quip
Owned by Salesforce since 2016, Quip offers a great alternative to Confluence, ideal for sales teams seeking workflow optimization. Quip combines documents, spreadsheets, and slides with real-time chat for seamless collaboration. Documents are automatically synced to the cloud, and you can embed various elements like mentions, links, calendars, checklists, and Salesforce data-filled spreadsheets.

Quip also provides templates for account plans, sales playbooks, and executive briefings.
Key Features:
Integration with spreadsheets, documents, and slides
8. ClickUp
ClickUp is a versatile tool that combines tasks, chat, and document creation for enhanced productivity. It offers a convenient alternative to Atlassian Confluence, enabling the creation of collaborative documents with nested pages and seamless integration with your team's workflows. You can easily add widgets, modify project statuses, assign tasks, and more, all within the editor.

Key Features:
Streamline access control for teams, guests, and the public.
Simplify document organization with color-coded banners.
Integrate with over 1000 apps for expanded functionality.
Customize fonts, page width, and more with advanced settings.
Efficiently manage resources.
9. Document360
Document360 is a popular Confluence alternative that offers customization options, in-app analytics, and powerful AI search. It can help you create any information resource your employees and clients need, from user manuals to knowledge bases. Unlike Confluence, Document360 pages are auto-saved and easy to rearrange.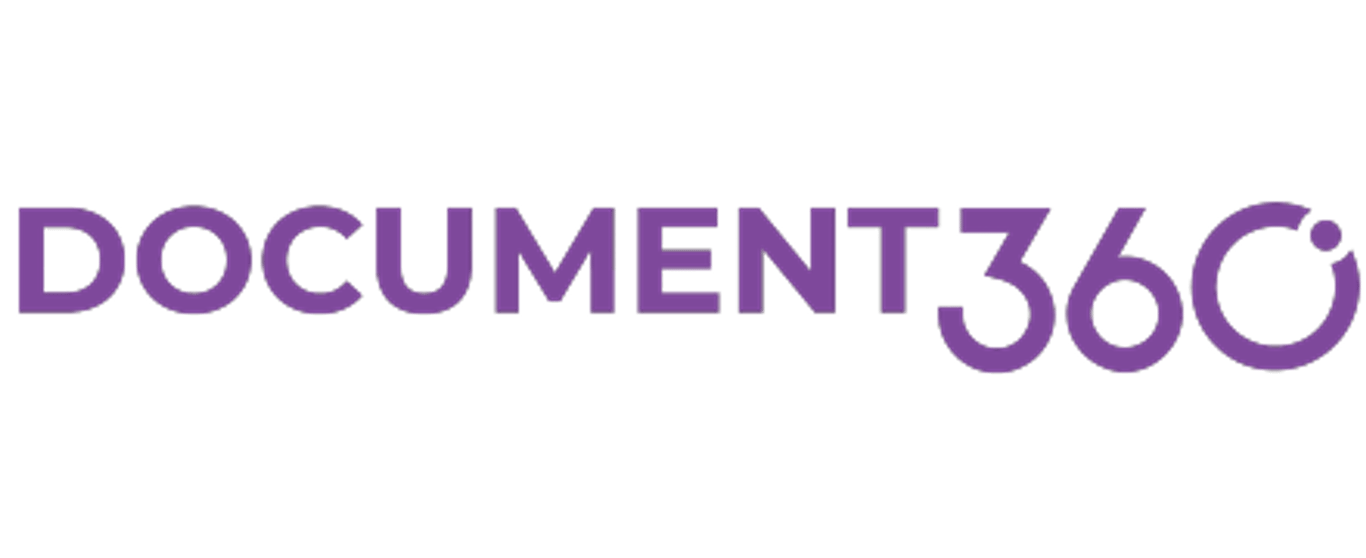 Document360 is a powerful and easy-to-use knowledge management system that is perfect for businesses of all sizes.
Key Features:
Supports Markdown and WYSIWYG editors
Private hosting and custom domain mapping
Knowledge base creation and management
Backup & Restore capabilities
10. Box
Box for Business is a versatile software enabling teams to collaboratively create, edit, review, and safely share files. It allows multiple users to simultaneously edit documents across various devices. Its user-friendly interface makes it a great option compared to Confluence.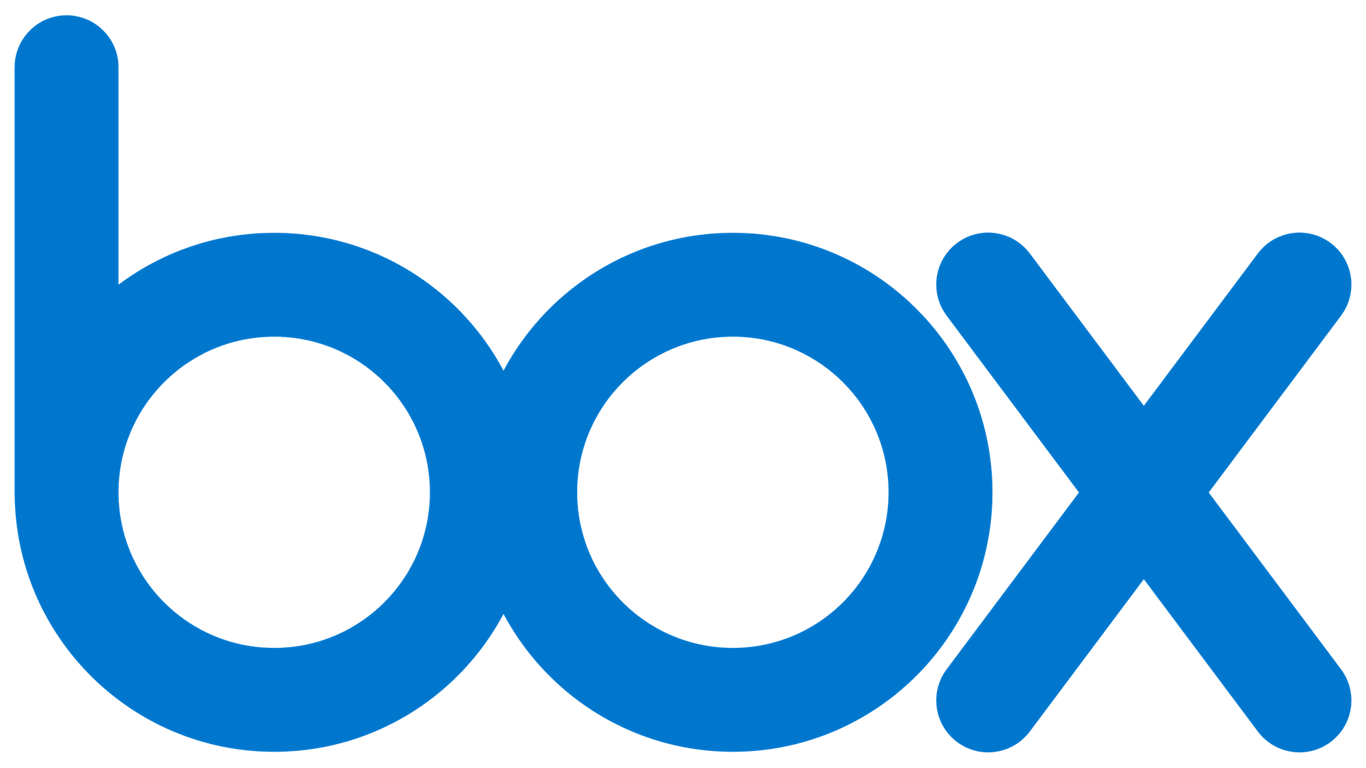 Additionally, Box can streamline tasks like onboarding and document approvals for enhanced efficiency. It offers extensive integrations, ensuring compatibility with your existing tools.
Key Features:
Password-protected share links
11. Monday.com
Monday.com is renowned for its productivity-enhancing workflow automation capabilities. Its open-source CRMs are an excellent fit for sales and marketing teams, offering great utility. Streamline project creation by importing spreadsheets as boards within Monday, saving you time.

Moreover, the platform facilitates smooth onboarding of external users, including clients and freelancers.
Key Features:
Task scheduler and prioritization
Select the appropriate Confluence alternatives for your Business
Numerous alternatives to Confluence are available, and your choice will likely depend on your business's size, nature, and specific requirements in 2023.
When seeking a Confluence alternative, ensure that it meets the following criteria:
User-Friendly: Opt for a tool that is easy to use, as complicated software with a steep learning curve will likely deter your employees from using it, ultimately wasting everyone's time.
Robust Search Function: A knowledge management system is only effective if your teams can swiftly locate the information they need. Select a tool with an advanced and comprehensive search function to simplify people's lives.
Built-In Collaboration Tools: The best Confluence alternatives come equipped with intuitive and innovative features that enhance team collaboration and productivity. Choosing a product without these functions may not be the most efficient use of your time.
Facilitates Internal Communication: Effective communication leads to engagement and retention. To retain your top talent, opt for tools that foster productive and positive communication.
Integration Capabilities: Ensure that the chosen platform seamlessly integrates with your existing software stack, making your employees' lives easier and more efficient.
Bullet is an enterprise solution that combines knowledge management, a Notion-based website builder, and collaboration features into one user-friendly platform. If you're seeking a Confluence alternative that your teams will actively use, consider giving Bullet a try.